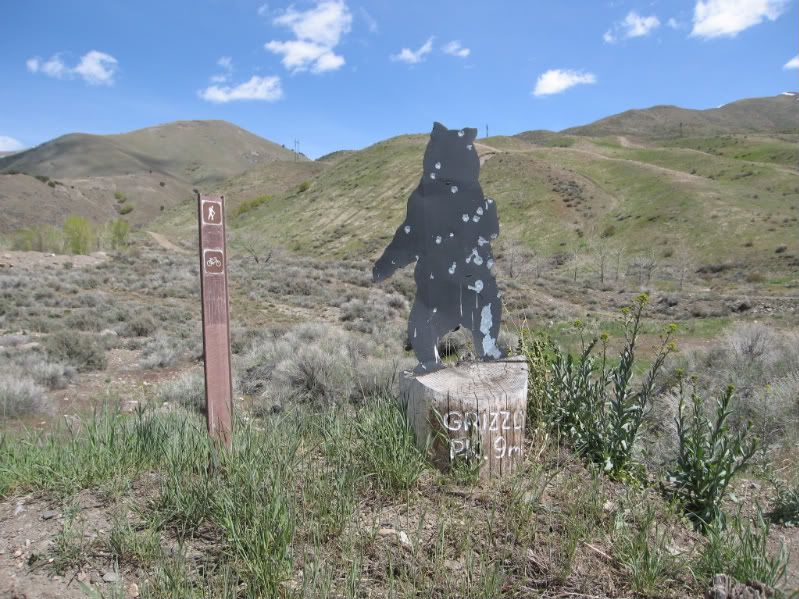 After 16 years of riding my mountain bike in the mountains of Box Elder County, I have realized that the amount of information available to the public regarding trails and routes here are limited at best. The county publishes a
trail map
, but I have to say that it is lacking in the amount of content and it is less than inviting to the outsider. It gives no descriptions of the trails and there are no photos.
I have started this blog in order to rectify the situation and let you all in on a few of our secrets around here. There are great rides to be had here and I hope I can help people realize that.
The mountain bike rides in the area vary widely from high alpine singletracks to ATV trails and Jeep roads (I know what you are thinking, but they are quite a bit of fun).
Box Elder County is also a very popular place for road rides. There are hundreds of miles of rural roads with almost no traffic and nice wide shoulders to be had. In fact, the
American Diabetes Association
has been holding the
Tour de Cure
in Brigham City and Box Elder County for the past 6 years or so. It is the only Tour de Cure event in Utah and it gets bigger every year. We even have a few routes that are well suited to a cyclocross bike (think dirt roads and pavement mixed up in a nice little package). I will include a few of those as well as time goes on.
Eventually, I would like to put this information in a book and publish it. This in the meantime, is a way to get it out there and let you all know what's up here at the top of the state. I would love to hear your comments and questions if you have them as well as any suggestions as to how to better organize the information.
Happy reading folks and keep it rubber side down.